Social media influencers
What do you have in mind when you go to buy shoes for your basketball match? Well, most minds are pre-occupied with their favourite basketball player wearing those shoes. Eventually, when they start imagining putting themselves in those shoes, the image appears even better! If a player like James Harden endorses a shoe brand, it becomes the holy grail for his fans.
People are more likely to buy the products endorsed by their favourite celebrities. Getting celebrities to advertise your brand is a very famous trick in the book of consumer marketing. It is very often used in politics. Social media influencers marketing is the extension of this concept in the online world which is often under-looked.
Who are the social media influencers and why do you need them?
Social media influencers are bloggers, industry experts, product reviewers, social media experts and famous people that help advertise your brand through social media. They drive engagement and discussion for your brand. Simply talking about your brand doesn't make people social media influencers. You should be clear on the characteristics of your social media influencer. Someone influential on one topic won't necessarily have the same effect on the other topics. For instance, Jennifer Lopez has endorsed a mascara by L'Oreal Paris and Justin Beiber endorsed Calvin Klein underwear 's spring collection. Could you think of these endorsements working the other way around? Well, it certainly does not make sense. Companies often prefer to run their marketing campaigns on traditional media (TV, Radio, print) and traditional social media (Facebook, Google ads, Web banners). However, leveraging influencers to spread the message of your product is a relatively under-crowded arena. Social Media influencers marketing can be an effective brand management strategy. Brands are gradually settling with the idea of social media influencer marketing.
According to a 2015 survey conducted by Tomson, businesses make 6.50 dollars for every 1 dollar invested in influencers marketing and nearly 22% of customers are acquired through influencer marketing. According to a survey by Adweek conducted in March 2015, nearly 60% of the marketers plan to increase their ad budgets for social media influencers marketing. This is more than half of the total marketers. And quite possibly, your competitors have a notable share in this data. Hence, social media influencers marketing becomes completely important on the competitive analysis grounds.
Know more about the 7 ways in which social media monitoring can give you the best competitive analysis in this article.
How to find social media influencers for your brand?
Now that you are familiar with the gravity of the social media influencers marketing, the question is how do you find your brand's influencer? Finding the appropriate social media influencers takes time and patience. The initial stages demand efforts but once you manage to find the right social media influencers, you come halfway through a successful marketing campaign. Here are some of the tools that will help you find the perfect social media influencers:
LinkedIn:
LinkedIn comes with an internal blogging platform where people can publish their expertise and thoughts to their networks. This helps you to find exactly what you are looking for. The search bar of LinkedIn now offers an advanced search drop-down options including the one to search all the posts published till date. You can screen these blog mentions based on the relevance, author and the date of publishing. The search results come with thousands of posts published by different authors. The number of posts published by the individuals is also highlighted and with their posts volume, This helps you know if the person is a potentially influential. But before deeming someone as an influencer, always check the profile and see if their posts have enough viewers and likes. Once this person qualifies for an influencer, make a subtle approach to them.
Twitter
Twitter is a great dais to find social media influencers for your brand, not to mention the most popular social media platform. The advanced search options help you to reach an explicit set of audience and also those who address or influence the niche of your industry. Exploring Twitter for finding the best social media influencers can be a very time-consuming task. However, using a proficient media monitoring tool can lessen the efforts. ParallelDots' Karna is one such tool.
Karna- The social media monitoring tool
Karna is ParallelDots' competent social media monitoring tool. Apart from sentiment analysis, word cloud for popular hashtags and keywords, regions with a maximum share of voice and other analytics data, it helps you find the right social media influencers.
With Karna, you not only just find your social media influencers but can also keep a check on the social media influencers of your competitors. Like, if you are an automobile company A and you need to know about the influencers of your competitor B. Set B as your keyword to track and you are good to go. Once you find both positive and negative social media influencers, you can prepare a line of action to approach them. The chances of their negative influencers swaying in your direction could be fair if you are better enough.
The most striking feature that makes it different from the other media monitoring tool is that the influencers listing is displayed as categorized into positive and negative social media influencers. Knowing if the influencer is positive or negative is very important to avoid unpleasant surprises. Sometimes, the social media influencers can damage the reputation of your brand. Zara learned it the hard way!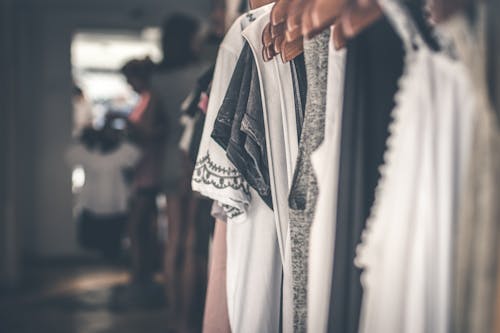 Always make sure that your influencer marketing campaign should be foolproof, like literally. The chances of backfiring surprisingly multiply on twitter. This is how famous talk show host Oprah Winfrey tweeted her love for Microsoft 'Surface' (probably too smooth that it made her "trip").
This situation can be extremely catastrophic. It becomes important to keep the track of your social media influencers and know what they are engaging. And that's where Karna comes in handy. You have the advantage of knowing the positive and the negative social media influencers separately. If your endorser has made a mistake that could rupture the entire campaign strategy, it is identified as a negative influence, like what happened with Winfrey. And once you locate the negative influencer, you can take corrective measures.
How to engage them?
Now that you have found the potential influencers, approaching them directly is never the finest option. If you have found your social media influencers on LinkedIn, join in their LinkedIn groups or request them to join yours. Ask relevant questions on their blog posts and then gradually reveal your intentions to pool resources. Collaborating with the influencers requires a lot of handling. There can be a number of ways in which you can engage your influencers:
Engage them in a single upcoming campaign or get them to amplify the ongoing campaign through their social media skills. Getting your social media influencers to target a specific audience is always preferable. Like discussed before, you can't be an influencer on every topic. Guest blogging by an influencer can be an effective marketing strategy. You can ask your social media influencers to create engaging and valuable content. Inveigle the influencers to follow your social accounts and uphold its content. It's always a good idea to start small. You don't want to tire out your influencer with too much campaigning in the beginning. Also, the influencers working with you should have appropriate incentives to stick around. Sponsoring the social media influencers or giving them a free demo of your product works just fine. The thought is to have mutually beneficial goals.
Social media Influencers marketing is not something unheard of but it is also not all the rage. It is indeed a healthy business practice every marketer should know.
At Karna-AI, a ParallelDots product, we deploy a range of cutting-edge AI techniques to derive meaningful insights from large chunks of unstructured text. This can be of great use to brands, market research companies and consulting agencies of all kinds. If you have any questions or suggestions, we would love to hear from you. our social media handles  Facebook, LinkedIn, Twitter and Medium.
Want to increase social media presence. Click here to schedule a free demo.